It does not matter what cargo van one may buy for a business, they all still need things done to make them ready for work. I am an independant electrical contractor with a Sprinter van. This new NV200 will be an added vehicle for long distance runs involving quick service calls and estimating.
I am having shelving installed next week but before that goes in, I removed the squishy vinyl floor and replaced it with a thin layer of plywood and carpeting. I find the solid floor provides a more sturdy footing and the carpet is easy to vacuum. There will be a clear vinyl runner in the center to prevent dirty items from staining the carpet. This is the same setup I have in the sprinter van and after five years, still looks brand new. My customers see "Professional" when the cargo doors are open.
So, off with the vinyl and in with the wood. Here are the pictures. We all love pictures, right?!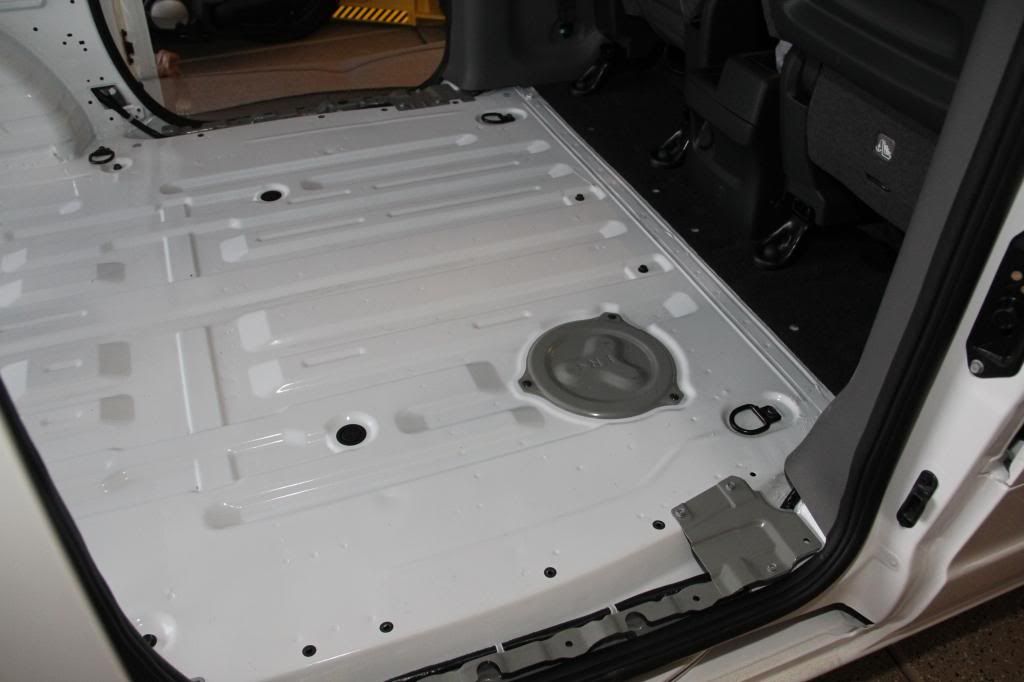 There is a fuel tank access cover that I made provision for through the wood floor in case it needed to be accessed in the future.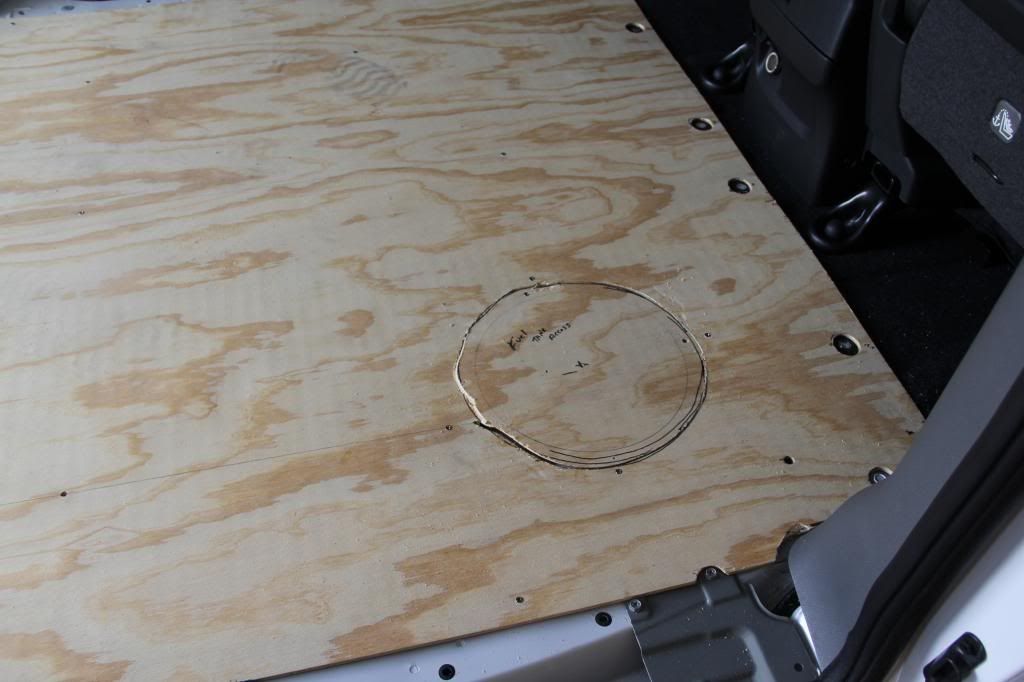 The wood floor is glued down with a little dab of silicone adhesive here and there to prevent rattles. It is also held down with #6 stainless screws that are flush to the surface. (Yes, some drilling was involved) Living in Arizona helps prevent rust naturally!
I used the old, well, new floor matting as a template for the carpet and cut it on the driveway where there was plenty of space. I will save the old vinyl mat for future use. I used double sided carpet tape as the adhesive to keep the carpet from moving or creating lumps.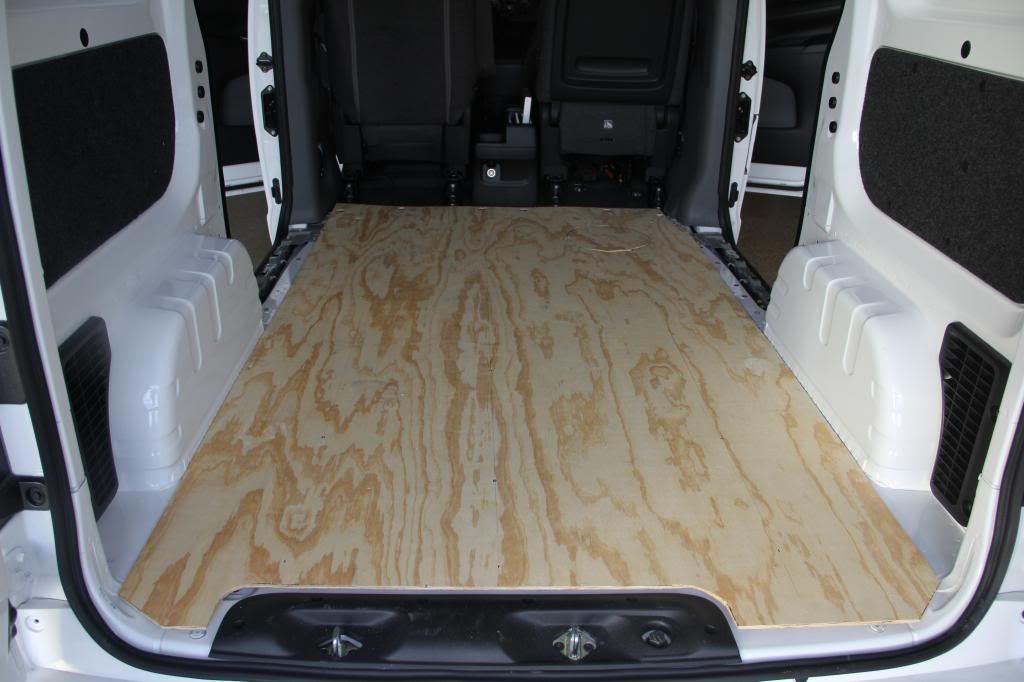 From there, I reinstalled the plastics around the door with the exception of using #12 stainless steel philips screws instead of the plastic pins that originally held the parts in place. The screws go through the original floor plugs and hold the parts securely.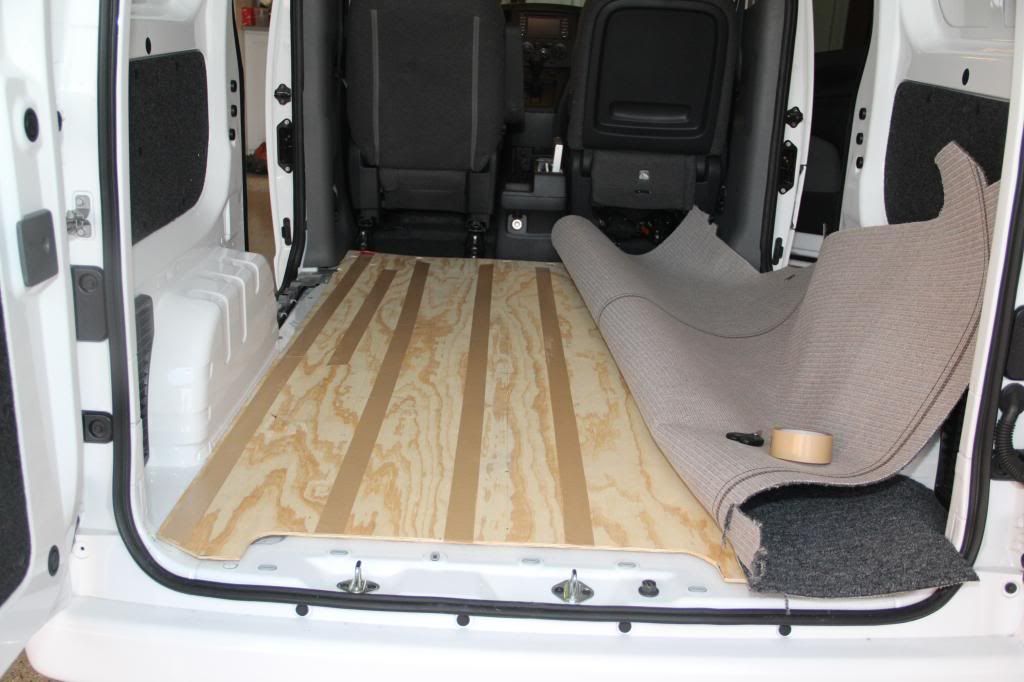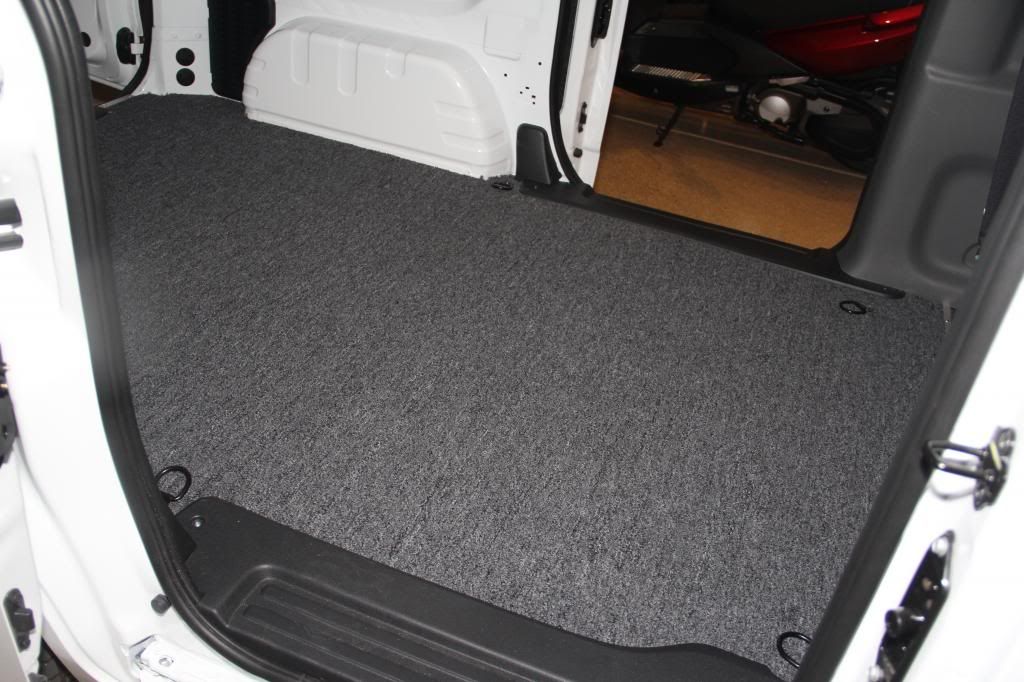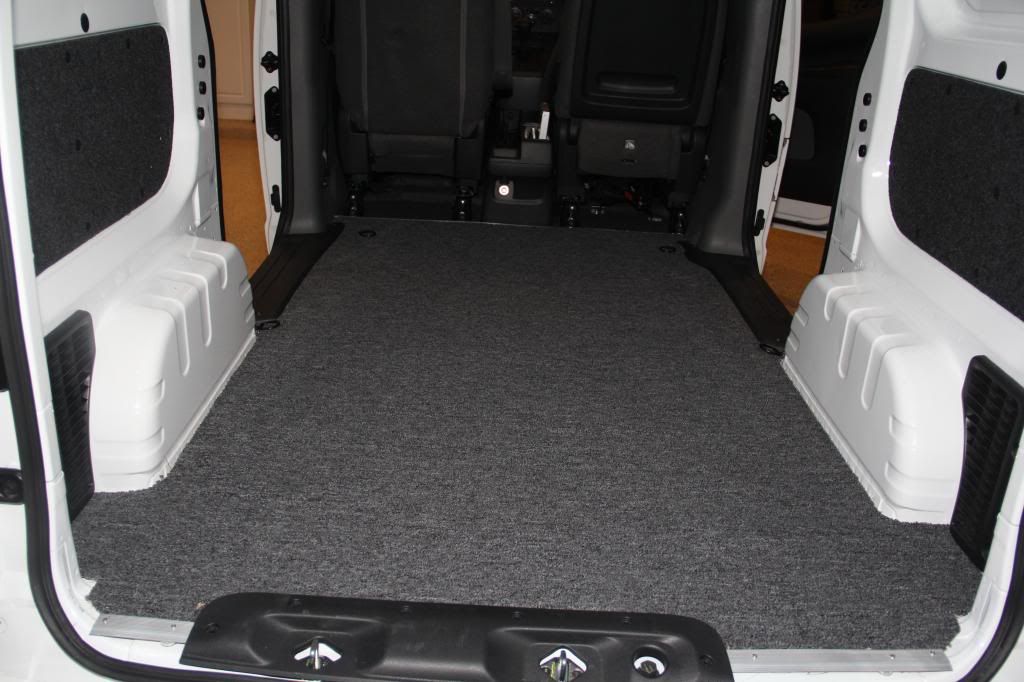 I will post more once the shelves are in. In the meantime, this is my Sprinter van's interior....