I wanted something louder than the stock horn in my van. At highway speeds, the wind kills whatever beep the thing produces. I sourced out a high/low note horn set on ebay from a stateside seller. I am sure the UK crowd will find the same horns located locally. The price paid was about $35 delivered. Total installation time took me about an hour which included making up my own wiring harness with some leftover plastic loom from another car project.
This is basically a straight forward installation. The plastic grille has four push pin fasteners along the top side just forward of the hood/bonnet release catch. use a small screwdriver to pop up the center pin and then pull the entire pin and holder out. The bottom of the grille is held on with plastic snap through holes formed into the front bumper. You can reach behind and push down on the grille's retaining plastic clip much like an electrical connector and pull the grille out. The removal process took me about 1 minute with no previous knowledge.
Once the grille is removed, you will see a tiny puny disc horn. There are holes pre-punched in the steel to install your new horns. I tapped into the stock horn harness and created a second set of taps for the new second horn. From there, I wrapped the wiring in black tape and set plastic wire loom over it to match the factory harness. It all looks factory.
The sound is far superior over the cheap horn previously there. I feel confident that if needed, other stupid and careless motorists transgressing improperly into my travel lane will be made aware I am occupying the same spot they are trying to take.
Here is the boxed up horn kit. (grille removed)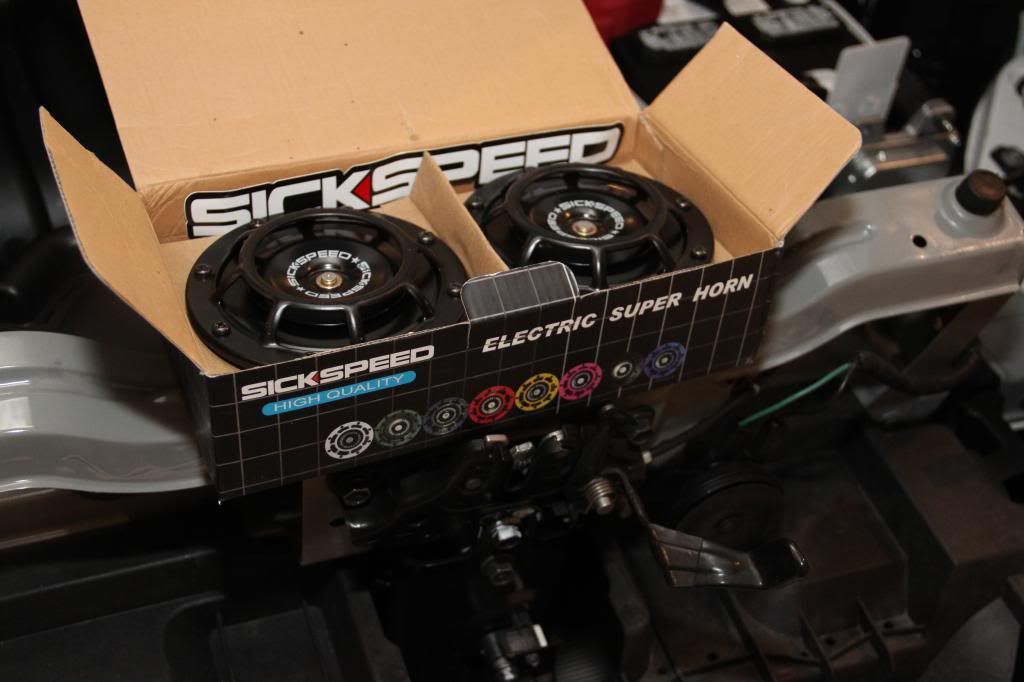 New horns mounted up and getting prepped for wiring. (the old horn is laying on top of the radiator support...Notice the minuscule size!)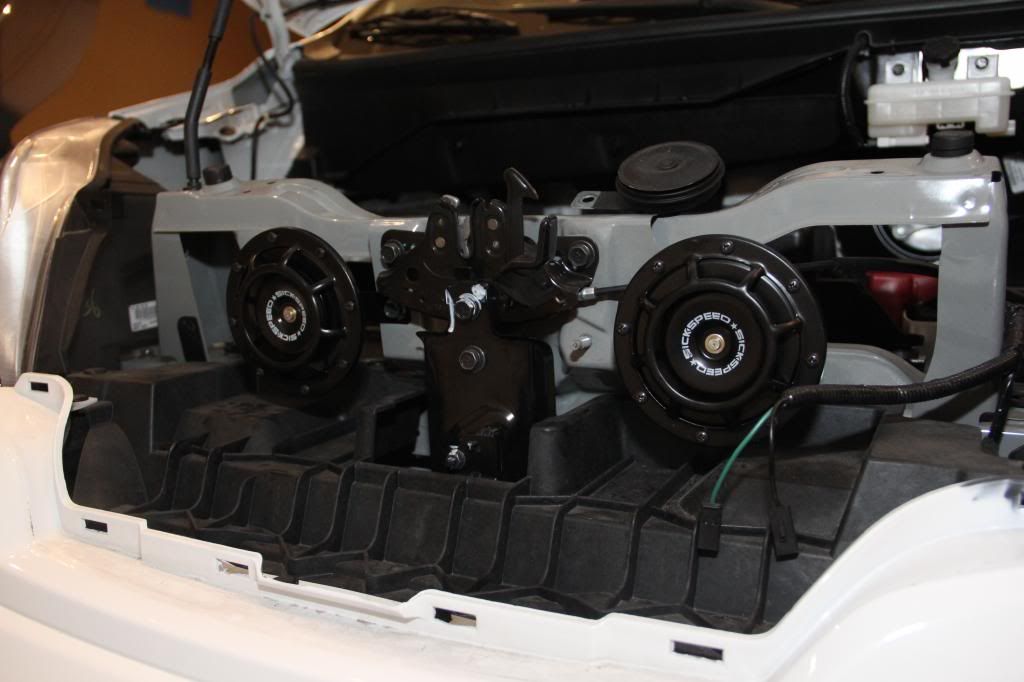 Closeup of second horn wired up and tapped to first horn stock harness. I soldered the tap and wrapped with black tape as well as added the plastic wire loom as protection.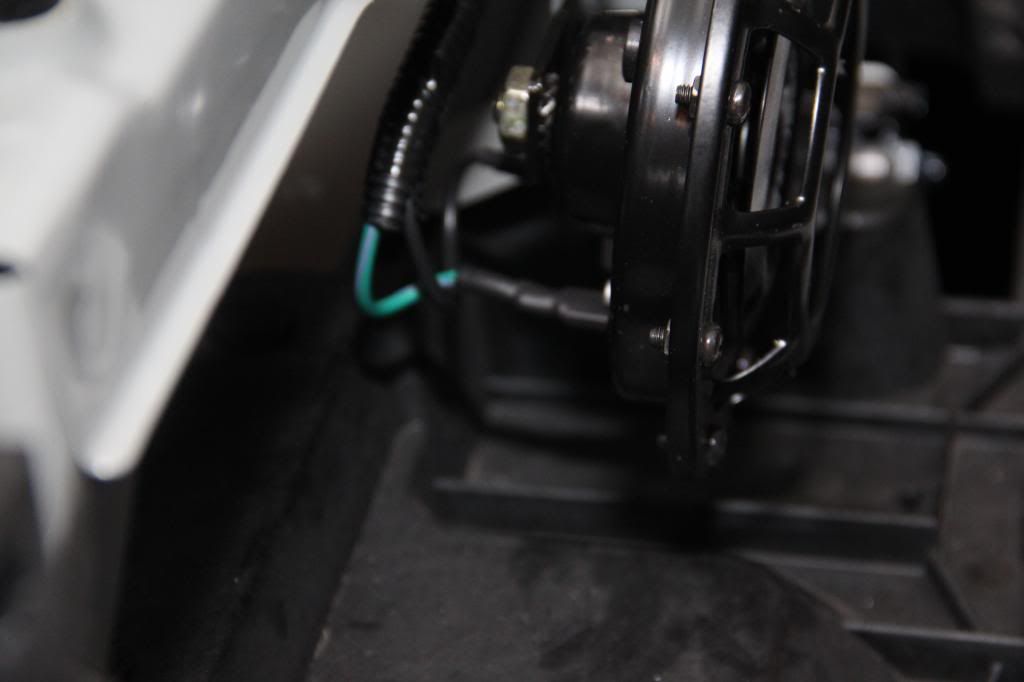 Grille reinstalled. Please keep in mind that the new horns are larger in diameter and to keep them from making contact with the plastic surrounds including the grille itself. There is plenty of room.